It's a testament to the greatness of Tiger Woods, or perhaps the current state of professional golf, that a holiday invitational with no professional tour affiliation can generate so much excitement.
Although the question "is Tiger Woods back" has become cliche (thanks to the boys at Pardon my Take), watching Woods fist-pump on the greens, or prematurely pick up his tee is enough to make the casual fan salivate.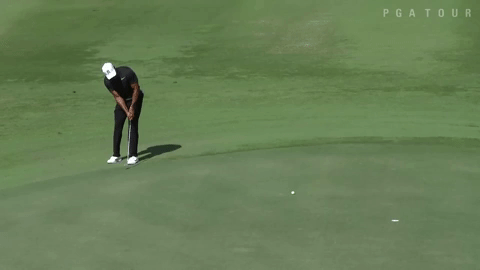 After an encouraging first-round 69, at the Hero World Challenge Woods started off his second round hot, birdieing three of the first four holes.  Then, Woods eagled the par five ninth, to get to five under on the day, eight-under for the tournament.
He would finish the second-round tied for fifth place at seven-under-par.  At this point the golf world was in a frenzy, and rightfully so.  Woods would go onto shoot a lackluster  third-round 75.  Luckily, Tiger was able to recover nicely on Sunday with a 4-under 68, finishing in a tie for ninth place at eight-under.
Heading into the week, golf fans were eager to see Woods play, but were simultaneously battling thoughts of doubt.  Could you blame them, having been through this exact song-and-dance just a year prior, only to be let down by another string of injuries.
The sample size in 2016 was extremely small, and Woods finished 15th in a 17-man field, but he led all golfers in birdies.  Sure, he showed some flaws in his game, but at the time it was not far-fetched to say Tiger could find his way onto a major championship leaderboard at some point in the near-future.
This year was different.  Woods seems like at rejuvenated man.
There was a certain excitement in Tiger's eye this time around.  At almost every possible opportunity, he made it a point to bring up how much fun he was having, and how good his body felt.  Even after the third round, in which Woods struggled, he was still in great spirits.
Just comparing Woods' 2016 swing to this years', you can tell his body now is able to move more freely and aggressively.  Last season it looked like Woods was making a concerted effort not to re-injure himself.  On top of all that, you could see that Tiger didn't have that same confidence, or fire in his core.
This is all speculation, but it seemed like the 2016 Woods knew that his back would ultimately give out again.  That's what makes the version of Tiger we saw this weekend so thrilling.
There was a certain confidence that Woods gave off this week, not necessarily that he was determined to obliterate the field, but rather a silent tenacity that he knows that this time around winning another golf tournament (or who knows maybe even a major) is at least conceivable.
Sure, there's kinks in Woods' game, such as his chipping and putting touch, that will take time to gain back.  Golf fans weren't looking for Woods to light-up the course and win the tournament by five strokes, they just wanted to see a version of Woods that could conceivably win another tournament.
No one expects Woods to hit early 2000s form or become the number one player in the world, the competition is too good and Tiger is not the same golfer he once was.  As long as we can see Tiger in contention on Sunday rocking his signature red and black, that's just enough for me.